st-agnes-alumni-homeslide-01
ST AGNES COLLEGE CENTENARY
1921-2021
100 Glorious Years of Education for Women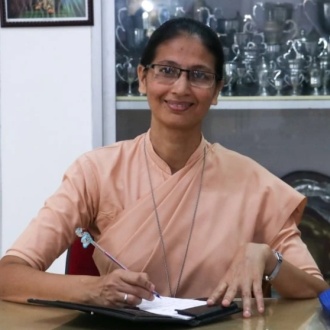 Sr Dr M Venissa A. C.
Principal
Dear Agnesian Alumni,
Loving greetings from your Alma Mater to each one of you!.
The memories you hold of time spent at St. Agnes are surely dear and cherished by you. The college is soon touching a high landmark by completing a hundred years of its existence and unstinted exemplary services to women in their educational pursuits.
A century is more than a historical event in the life of an educational institution because an educational institution selflessly works for its students and society at large.
St. Agnes College has contributed responsible citizens to this world over the years. It has made this world a better place by adding beauty and strength to it through young women empowered with the best possible skills and values besides formal academics.
The very thought of the centenary of your Alma Mater will surely make you feel great and proud.
This is the opportune moment for each one you dear Agnesians to come back to your Alma mater and celebrate this memorable event in your life.
I accord a loving and warm welcome to every Agnesian far and near.
The Management of St. Agnes, all your teachers and I look forward to your presence on this momentous occasion of the year long celebrations to come in 2020-21.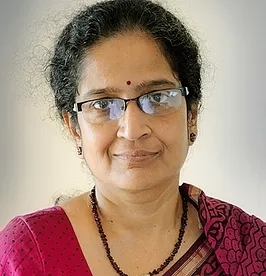 Dr. Meera Aranha
Convenor Speaks
Dear Fellow Agnesians,
Warm Greetings.
Our Alma Mater will turn 100 in 2021; a hundred years in the service of empowering women. As we draw close to the Centenary year, it gives me immense pleasure to pen down a few thoughts.
When I was nominated as the Convener of the Centenary Committee, I accepted whole heartedly.
For I knew that I was being given an opportunity to serve my Alma Mater & return in a large measure the goodness that had come my way. I am where I am today because of the blessings of my parents and elders and the education that I received in the portals of this great institution.
The values that were instilled in me during those formative years have stood by me, as I traverse the journey of life with all its ups and downs. I'm sure we all share the same sentiments!
The run up to the great celebrations in July 2021 will be fun filled. The two committees, namely the activity committee and the finance committee have started putting their thoughts together. You will soon be hearing about the various events planned for us.
Meanwhile I request all the Agnesians to register on the portal with your contact details to help us stay connected with you.
Come let us all be a part of this great celebrations.